On the 15th of October, Thales in Singapore, along with our partner, the Civil Aviation Authority of Singapore (CAAS) was honoured to welcome French Minister-Delegate for Transport, Mr Jean-Baptiste Djebbari for a visit to our joint AIR Lab.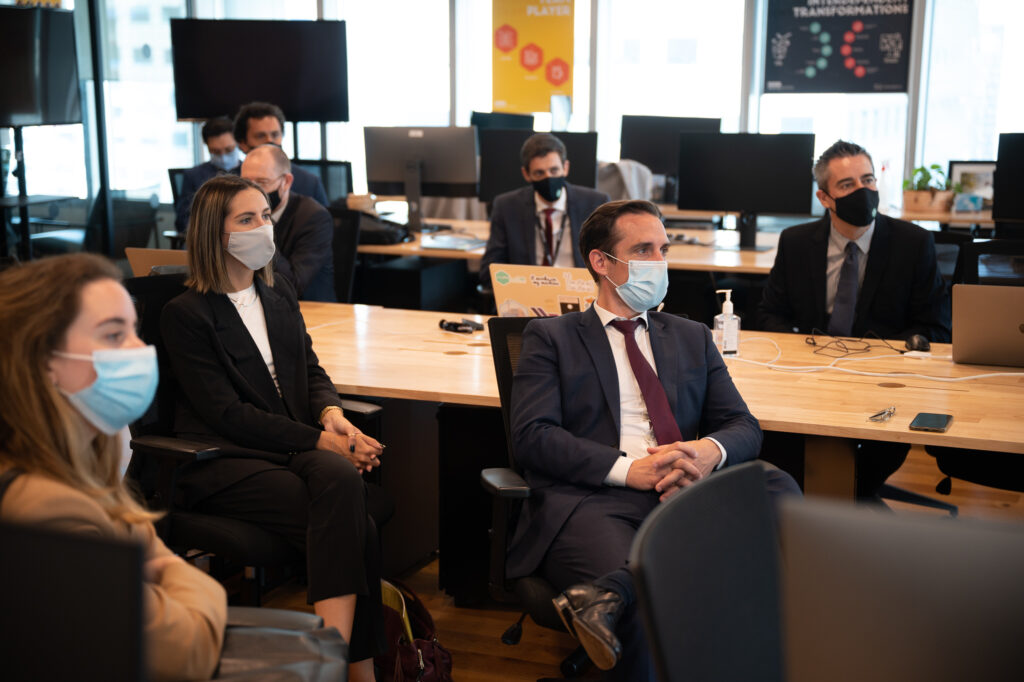 In his inaugural visit to the Asia Pacific since the start of the pandemic, Minister Djebbari was in Singapore to advance the partnership between France and Singapore in the wake of the newly established Vaccinated Travel Lane. Apart from attending bilateral government meetings, he also visited key transport stakeholders to better understand the ongoing collaboration between French and Singapore companies in the rail and aerospace sectors.
Accompanied by the attaches from the Embassy of France to Singapore, we were pleased to have the opportunity to highlight to the Minister and his delegation our AIR Lab's exciting work and demonstrate how we are co-innovating with CAAS to develop and test new technologies for a safer, smarter and greener aviation.
The delegation was treated to an introduction to our collaborative and agile ways of working, and taken through a sharing session about Open ATM, AI/ML in aviation, Green Aviation and our ATM Twin solution. The Solutions Squad, joining in virtually through our Max Hub, was delighted to share this presention to the minister on the innovative digital solutions they have been working on that will allow air traffic controllers to make faster, more reliable, and better decisions by leveraging both real-time and historical data.
We Look Forward To More Opportunities For Collaborations Between France And Singapore, Especially On The Future To Travel.