We adopt an Open Technology approach with a focus on managing Safety and Security constraints.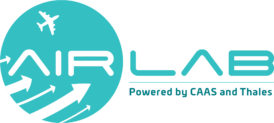 Providing Air traffic Controllers assistance in complex and busy environments, while maintaining the utmost levels of safety and efficiency. 
Identify future solutions that address environmental concerns (e.g. CO2 emissions reduction), by researching and prototyping optimisations, leveraging Trajectory-Based Operations (TBO), and Green Departure and Arrival procedures.